13 photos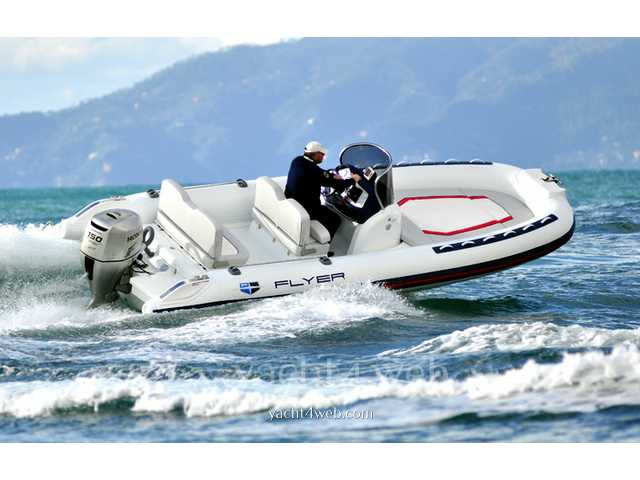 Flyer 660 Sportage year 2012 – 150 hp Honda engine with 250 hours Loa (m) 658 f.t (m) 255 tube diameter (cm) n° 5 inner tubes 56 fuel tank (lt) 150 water tank (lt) 70 shaft L dry weight (approximately) 880 capacity (people) full 14Consolle hull Colour and livery Sportage sundecks with closed cells Stern Sun Peaks Sun bow rider's seat with fibreglass Nose Panel electric bilge Pump in the bow bridge with integrated water tank and aft mooring cleats on tubular shower system fuel tank driver and passenger Sitting Sadam lift tow Lugs LED navigation lights retractable mooring Stern ladder bow compass with illumination (delete) hydraulic steering options: Shower Awning Flagstaff navigation tool seats and console cover depth and fish Finder.

IN VERY GOOD CONDITION.


the price does not include the agency fee.
Expand Tab
used boat Flyer 660 sportage exclusive sale of Usato in Adriatico e non solo...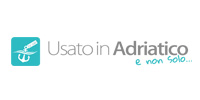 Via Monte Ortigara, 3d 33054 Lignano Sabbiadoro (Udine) - Italy
Used boat
Flyer 660 sportage
This tab contains automatic translations.
Tutti i dati presenti nell'annuncio Flyer 660 sportage sono stati inseriti direttamente dal venditore Usato in Adriatico e non solo...
Photographs, trademarks and any information protected by copyright of their respective owners. The published data onannouncement of the boat, are not intended to constitute part of an offer or contract. Data are believed to be correct but not guaranteed. Announcement updated: 07.31.2017