20 photos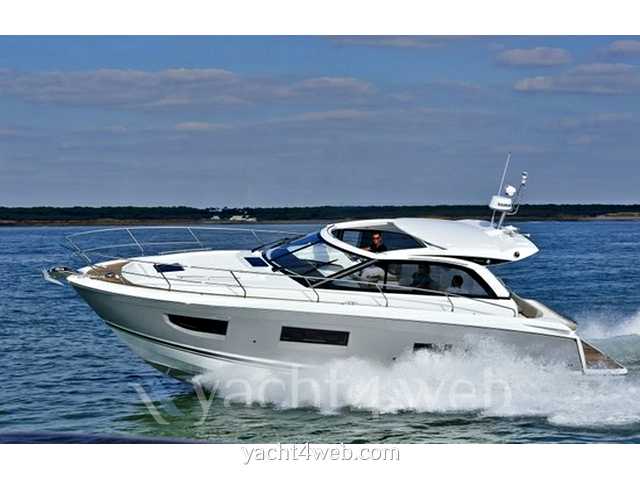 NOVELTY 2014
Elancée and open to the outside, the sporty silhouette of
Leader 38 lets guess large areas of life dedicated to the Sun
and the sea.
More sheltered and just as dynamic, version SPORTOP leaves
extensively back light by a large electric sunroof.
A single objective: meet the space requirements of
each.
Enjoy the comfortable sunbath while family or friends are
sitting or lying on the sofa shows multiple opportunities
by the immense cockpit of Leader 38.
Cleverly organised, the cupboards make life easier to
edge and the practice of nautical activities.
Privileged place for bathing at anchor, the rear platform is
ideal in its hydraulic version for the launching of the annex.
Designed for performance, the Leader 38 hull is faithful to the
comfort required by the Jeanneau brand reputation.
2 Beautiful cabins and convertible salon participate in the pleasure of
life on board, the day or short cruise.
Warm and very comfortable, the "master cabin" before reserve
direct access to the bathroom.
With three beds and a Hairdresser, the Central booth rivals of
comfort and privacy.
Thanks to its privileged location, near the entrance, the kitchen is
perfectly well ventilated.Its design in L and the cupboards
It has (furniture tops and bottoms) give it a very good
ergonomics and a large storage capacity.
Chic and comfortable, the living room is a beautiful living space, light, and
opened on the outside.
Expand Tab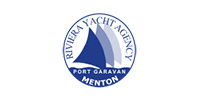 Port Garavan 06500 Menton (Alpes-Maritimes) - France
+33 493354462 +33 6 09061046 +33 493359321
New Boat
Jeanneau Leader 40 new
Tutti i dati presenti nell'annuncio Jeanneau Leader 40 new sono stati inseriti direttamente dal venditore Riviera Yacht Agency
Photographs, trademarks and any information protected by copyright of their respective owners. The published data onannouncement of the boat, are not intended to constitute part of an offer or contract. Data are believed to be correct but not guaranteed. Announcement updated: 12.02.2019