Quotes Baia azzura 63
Archivio aggiornato con prezzi e quotazioni di tutte le
barche usate del cantiere
Baia
categorized by model, price, year built and storage. La quotazione yacht4web, è calcolata attraverso un algoritmo proprietario, basato su una elaborazione di tutti questi dati. Per il
listino prezzi
ufficiale del nuovo, consigliamo di consultare il sito ufficiale
Baia
o di rivolgersi ai rivenditori autorizzati
Baia
.
Clicca sul
modello di barca
di tuo interesse per
consultare la quotazione
e il grafico di tendenza del prezzo negli anni.
Price Baia azzura 63
Information
All the data in this file are read and periodically updated from various internet sites.
Yacht4web is not responsible for any errors and/or inaccuracies.
Evaluation boats Baia azzura 63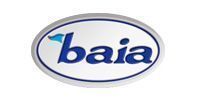 Baia for sale
USATO

67.68 ft

x

16.90 ft

2 x 1360 HP Diesel

Hard top

USATO

48.23 ft

x

13.45 ft

2 x 575 HP Diesel

Hard top

USATO

47.24 ft

x

15.26 ft

2 x 735 HP Diesel

Fast Commuter

USATO

47.44 ft

x

15.29 ft

2 x 735 HP Diesel

Express cruiser

USATO

55.77 ft

x

15.58 ft

2 x 1100 HP Diesel

Fast Commuter
Ricerche correlate a Baia azzura 63: