Category

Section

Used Boat

Typology

Length

Beam

Matric. year

2007

Constr. year

2007

Max speed

7.0 knots

Cruising Speed

7.0 knots

Flag

Italiana

Descrizione imbarcazione

Boat in excellent condition.
Hull carried gelcoat, rebuilt bottom and antifouling November 2016, cruising sails in maylar and sails of 2015. Only daily navigations. Just a few hours. Engine plus, NO TEAK DECK as first PIC.

Price

VAT paid. Price negotiable

Engine

Nr Motors

1

Motor Power

40 HP

Engine Brand

Yanmar

Engine hours

200

Year Engine overhaul

2020

Notes on engines

Motre like new. Used boat for day trips. Ever cruises.

Fuel

Fuel

Diesel

Nr Tanks

1

Cad capabilities.

Tank Material

plastica

Trasmission

Type of transmission

SDrive

Safety certification

Certificate expiration

2020

Weights and Volumes

Displacement

6

Draft

Idraulics

Nr Tanks

1

Cad capabilities.

52.83 U.S. gal

Boiler

Yes

Boiler Type

bivalente

Autoclaves

Yes

Electrics

Nr. Batteries

3

Cad capabilities.

300 Ah

Voltage

12/220 Volt

Charge battery

Yes

Materials

Hull

grp

Deck

grp

Deck house

Grp antisdruciolo

Interiors description

Two cabins with double beds. 4 +2. Bathroom with shower. Manual toilet. C-shaped living room with a sofa opposite. Extensible table. Typical Swedish interior teak construction site. Chart table quite ergonomic and great. Floor L-shaped kitchen complete with double sink, seawater pump, mini pit, kitchen with two burners and oven. Closets and cubbyholes in all cabins. Chest of drawers to the side of the chart table.
Curtains on all the Windows and mosquito nets in the ocean.

Descrizione dell'armamento

Partial security, kevlar Jib Mainsail Genoa furling mainsail Frederiksen carts, average ever in kevlar, Gennaker, Spi 0.5 grams, carbon spinnaker in a spinnaker pole in harvesting equipment. Furling jib. Sprayhood, anchor chain, windlass. Other new sails of carbon 2015 used once. Main sail, genoa 2. New sheets of 2015, Rod rigging, draught 2.32.
The boat never made cruises but only day trips. Sails in very good condition. X 37 sport exhaust system. Steering wheel-bearing cage. Increased eyeball, Rod rigging.
Lifting rings for lifting and handling with crane. Sprayhood, electric windlass with anchor and chain.

Descrizione della strumentazione

Log, ECHO, wind, multi instrumentation b&g Nexus, pilot jumbo with the tree with large display, chart plotter raymarine c 80, vhf, stereo, automatic pilot new to the 2015,

Altri dettagli

Boat in excellent condition. Negotiable. Some photos are taken from the catalog.

Fotografie imbarcazione

PUOI CONSULTARE LA GALLERIA FOTOGRAFICA COMPLETA DELLA BARCA

X yachts X 37

PREMENDO SUL SEGUENTE LINK:

FOTOGRAFIE X yachts X 37

informazioni sulla scheda

Tutti i dati contenuti nella scheda della Used boat X yachts X 37 sono stati inseriti dal venditore Navigando S.r.l.
Logos, photos and all copyrighted information belong to the legitimate owners. The published data are not intended to constitute part of an offer or contract and are believed to be correct but not guaranteed. Last update of the card 09.05.2017
Navigando S.r.l.
Barca proposta da: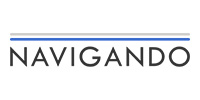 X-Yachts