19 photos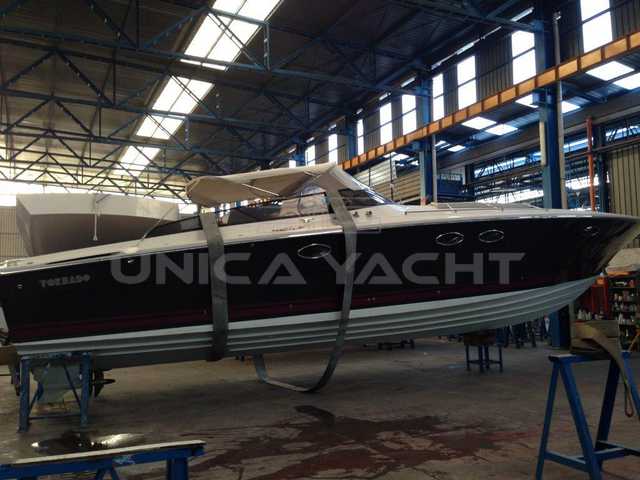 Tornado 50 classic Used
Category

Motor boats

Typology

Express cruiser

Year
2011
Size
46.59 ft x 14.24 ft
Engines
Volvo Penta IPS 600 D6 435 2 x 435 HP Diesel
Visible
Italy, NAPOLI
Request

L

Leasing in process

P

Exchange possibility

+ EUR 202,000 LEASE TAKEOVER .00 in ADDITION VAT IF DUE. EVALUATING OFFERS.
GRAY-HULLED BOAT AND WHITE BLANKET, WELL-MAINTAINED, REFERENCED VOLVO PENTA AND SAILOR FIXED YEAR-ROUND, LEASING IN CORSO, PARTIAL SHARE SWAP, IS EVALUATING THE OFFER.
PLEASANT TELEPHONE CONTACT.
Expand Tab
Piazza Sannazaro nr 200 80122 Napoli (Napoli) - Italy
+39 081 19574708 +39 331 3050254
Used boat
Tornado 50 classic
Tutti i dati presenti nell'annuncio Tornado 50 classic sono stati inseriti direttamente dal venditore Unica Yacht srl
Photographs, trademarks and any information protected by copyright of their respective owners. The published data onannouncement of the boat, are not intended to constitute part of an offer or contract. Data are believed to be correct but not guaranteed. Announcement updated: 10.10.2016