8 photos
Salona 38 performance cruiser sailing yacht for sale.
Special performance lead keel (2.0 draft), vacuum infused epoxy based vinyl ester resin Hull& Deck, three blade propeller, performance mast & Dyneema halyards will ensure great sailing performance.
Yacht is sold by Croatian company - reverse charge VAT possible for EU. Located in Split and can be purchased immediately- without charter contract.
Expand Tab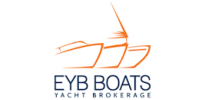 Rue de l'Ile Pointiare, Z.I. de Cheviré 44101 Nantes (Loire-Atlantique) - France
Used boat
SALONA YACHTS Salona 38
Tutti i dati presenti nell'annuncio SALONA YACHTS Salona 38 sono stati inseriti direttamente dal venditore E.Y.B.
Photographs, trademarks and any information protected by copyright of their respective owners. The published data onannouncement of the boat, are not intended to constitute part of an offer or contract. Data are believed to be correct but not guaranteed. Announcement updated: 05.20.2019