14 photos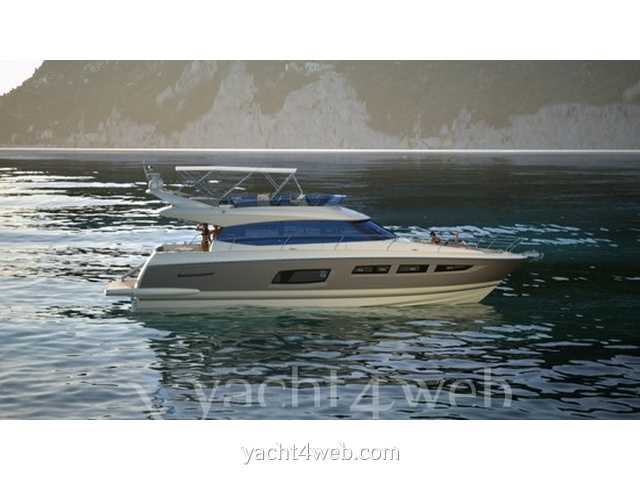 THE last new PRESTIGE FLY: Strength and ELEGANCE CUMMINS 2 X 600 ZEUS with JOYSTICK optimum comfort on the bridge
The deck plan is designed to facilitate life on board with its wide side decks,
her bath of Sun before his canopy protected the large cockpit giving on the
rear hydraulic platform and side gateway.Close to the kitchen and
perfectly protected by the long ybridge fl, the cockpit offers a direct access to the
rear, very light, cabin with volume and clarity surprised, with his
independent bath room.
A fl bridge XXL
The Fly bridge of the 550 PRESTIGE is the strong point of the boat.Exceptional size
for a star of ' 55, is accessed by a staircase air.This
Fly bridge to the impressive dimensions has all the elements of
comfort of a superstar: extensive Sun bath, two real bar position
places, kitchen and large table bridge lounge.
Reinvente interior space
Interior design takes the ideas that made the success of the PRESTIGE
500 and first a huge space of life on a level.In communication
direct with the cockpit and the living room, the spacious kitchen integrates
discreetly in the space to serve both inside and outside.
The kitchen is more separated from the life of the edge but became the centre for
the satisfaction of the Chief!
But the Prestige 550 has many other advantages:
The central kitchen ideally serves the salon which offers a panoramic view
360 °, comfortable and functional, at sea as to the stop.
A position of professional cockpit with two seats and an excellent
visibility, ergonomics perfect for profi ter all navigation instruments
": two large screens 12", joysticks engine joystick ideally
places at your fingertips.
Then huge owner.Private staircase reserves independent access,
lit by a glass overlooking the sea.
Owner cabin bathroom is huge with the bathroom, the
shower and dressing in enfi lade: the comfort of a star of + 60'!
Front cabins form an independent space incorporating a vast room of
bathroom with separate shower.
The ingenuity of the arrangement offers an exceptional volume in this area,
with bonus instead of a machine washing under the stairs.
The very spacious guest cabin is distinguished by its convertible double bed
in two single beds.
The third cabin offers two single beds convertible in double sleeping.

Expand Tab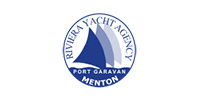 Port Garavan 06500 Menton (Alpes-Maritimes) - France
+33 493354462 +33 6 09061046 +33 493359321
New Boat
Prestige 550 fly
Tutti i dati presenti nell'annuncio Prestige 550 fly sono stati inseriti direttamente dal venditore Riviera Yacht Agency
Photographs, trademarks and any information protected by copyright of their respective owners. The published data onannouncement of the boat, are not intended to constitute part of an offer or contract. Data are believed to be correct but not guaranteed. Announcement updated: 11.16.2017