Category

Section

New Boat

Typology

Length

Beam

Matric. year

2017

Constr. year

2017

Max speed

10.0 knots

Cruising Speed

9.0 knots

Descrizione imbarcazione

Najad 570 cc sandwich construction with vinyl ester resin to Braulio.
A yacht is world class. To declare the commercial success of Najad 570 CC is the combination of both contemporary and traditional values with a stunning effect. From initial concept, Najad 570 CC was created by Judel/Vrolijk & co offer something exceptional in the world of sailing in all seas. Superb navigation features are combined with an easy stress-free run for just two people.
The relative technical simplicity of the yacht allows a service and maintenance possible worldwide-interested in learning more about Najad 570 CC? Please contact us: info@navigandosrl.com

Prezzo da

New boat still be configured. Request information.

Engine

Nr Motors

1

Motor Power

174 HP

Engine Model

D4 180

Engine Brand

Volvo Penta

Trasmission

Type of transmission

Axis line

Safety certification

Certification Institute

Calsse A

Weights and Volumes

Displacement

20000

Ballast

8000

Draft

Idraulics

Nr Tanks

2

Cad capabilities.

105.67 U.S. gal

Tank Material

inox

Boiler

Yes

Boiler Type

220V /motore

Autoclaves

Yes

Electrics

Nr. Batteries

4

Voltage

12/24/220 Volt

Charge battery

Yes

Inverter

Yes

Materials

Hull

Vetroresiana Vinilestere

Deck house

idem

Interiors description

4 double cabins, two double beds and two with bunk beds. Aft facing double bedroom with armchair. Two bathrooms with separate shower and bench. corian material. Dinette welcoming with double sofas. Chart table. Possibility of other combination of interiors


Descrizione della strumentazione

Many details apart from the price list you will find them attached in English with prices in Sek (Swedish krona)

Fotografie imbarcazione

PUOI CONSULTARE LA GALLERIA FOTOGRAFICA COMPLETA DELLA BARCA

Najad 570

PREMENDO SUL SEGUENTE LINK:

FOTOGRAFIE Najad 570

informazioni sulla scheda

Tutti i dati contenuti nella scheda della New Boat Najad 570 sono stati inseriti dal venditore Navigando S.r.l.
Logos, photos and all copyrighted information belong to the legitimate owners. The published data are not intended to constitute part of an offer or contract and are believed to be correct but not guaranteed. Last update of the card 10.05.2016
Navigando S.r.l.
Barca proposta da: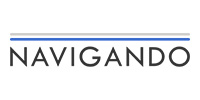 Najad