Category

Section

Engine

Nr Motors

1

Motor Power

125 HP

Engine Brand

Yanmar

HP Fiscals

125.00

Weights and Volumes

Displacement

18000

Draft

Descrizione dell'armamento

Carbon mast, carbon rod, carbon hull Park Avenue, mainsail genoa furling forestay, Doyle, 100 adjustable backstay with adjustable and cariboni, only hot magic trim cariboni retractable bowsprit, gennaker without sock, winch Electric massage

Descrizione della strumentazione

PLC Log wind with Repeater Jumbo, Raymarine pilot shaft

Altri dettagli

carbon, hot and cold air conditioning, generator 12 KW fisher panda, 100 litres water maker, hull speed carbon January 2018, propeller Gori, 80 new axle seal, again, still 10 mt chain d raiser

Fotografie imbarcazione

PUOI CONSULTARE LA GALLERIA FOTOGRAFICA COMPLETA DELLA BARCA

Maxi Dolphin 65

PREMENDO SUL SEGUENTE LINK:

FOTOGRAFIE Maxi Dolphin 65

informazioni sulla scheda

This tab contains automatic translations.
Tutti i dati contenuti nella scheda della Used boat Maxi Dolphin 65 sono stati inseriti dal venditore Navigando S.r.l.
Logos, photos and all copyrighted information belong to the legitimate owners. The published data are not intended to constitute part of an offer or contract and are believed to be correct but not guaranteed. Last update of the card 08.12.2018
Navigando S.r.l.
Barca proposta da: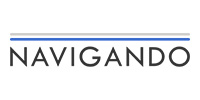 Maxi Dolphin