Category

Section

Used Boat

Typology

Length

Beam

Matric. year

1973

Constr. year

1973

Max speed

10.0 knots

Cruising Speed

9.0 knots

Flag

Italiana

Nr. Building

123456789

Descrizione imbarcazione

Other equipment: generator, BOWTHRUSTER, conditioner, Catwalk, refrigerator, freezer, Icemaker.

Engine

Nr Motors

1

Motor Power

210 HP

Engine Brand

Mercedes

HP Fiscals

28.00

Fuel

Fuel

Diesel

Nr Tanks

1

Cad capabilities.

Tank Material

inox

Trasmission

Type of transmission

Axis line

Weights and Volumes

Tonnage

18000.00

Displacement

25000

Ballast

10000

Draft

Idraulics

Nr Tanks

2

Cad capabilities.

211.34 U.S. gal

Tank Material

inox

Boiler

Yes

Boiler Type

bivalente

Autoclaves

Yes

Electrics

Nr. Batteries

4

Cad capabilities.

400 Ah

Voltage

12/24/220 Volt

220V generator

Yes

Generator power

6.0 Kw

Brand generator

non pervenuta

Charge battery

Yes

Inverter

Yes

Materials

Hull

Acciao

Deck

teak

Deck house

acciao e teak

Interiors description

The Jongert Yachts 21 has 3 cabins, 3 bathrooms, crew accommodation.
Total sleeps 6 + 2.
Instrumentation:

Descrizione della strumentazione

Other equipment: generator, BOWTHRUSTER, conditioner, Catwalk, refrigerator, freezer, Icemaker.

Altri dettagli

Visible in Liguria, excellent conditions, 170 m 2 of sail area, several recent renovations with renovated facilities, and electronics certifications in good standing, hull without any problem or traces of accidents, teak deck very nice as photos, indoor carefully kept, fixed fire-fighting system, crew accommodation forward with services, detailed commercial expertise available 2011, Italian flag, great white topsides paintopera viva conditions excellent. You have to spend more on Dutch words 4 that constructs these jewels: world recognized leader in the construction of large sailboats has recognized fame in every port in the world this means that the market for an eventual resale to both international breadth.

informazioni sulla scheda

Tutti i dati contenuti nella scheda della Used boat Jongert yacht 21 sono stati inseriti dal venditore Navigando S.r.l.
Logos, photos and all copyrighted information belong to the legitimate owners. The published data are not intended to constitute part of an offer or contract and are believed to be correct but not guaranteed. Last update of the card 04.19.2016
Navigando S.r.l.
Barca proposta da: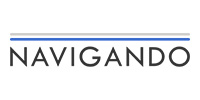 Jongert yachts