19 photos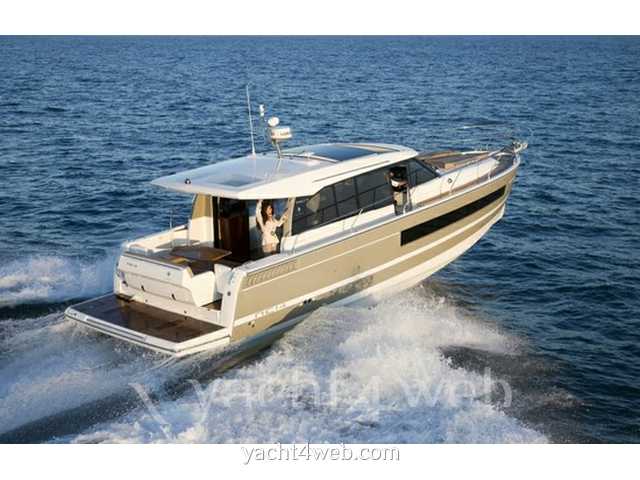 The success of the new NC range widely imposed in the Jeanneau universe.
The original spirit animated by the concept "an apartment on the water with sea view terrace" perfectly declined on the NC 9 and NC 11 to create a real
enthusiasm around these 'new' boats.
Building on this success, Jeanneau declines this time its concept on the new NC 14 aboard which elegance, luxury and comfort rhyme with innovation.
Remarkably drawn by Camillo and Vittorio Garroni, NC 14 requires the purity of its lines and the sobriety of its volumes in a contemporary style.
Day facilities, meals and very beautiful kitchen, space are distributed around the very large deck saloon and prefer life on a level.Accessible by
a comfortable passageway, night surprised by the volumes devoted to cabins, bathrooms, and the real dressing.The decoration is
distinguished by its high class and promotes a friendly atmosphere.
Characteristic of NC, the cockpit is very wide-open on the show and on descents to the sea.Well protected by its panoramic roof, it becomes a place
ideal for rest and tranquility.
KEY POINTS
INNOVATION
Faithful to the NC concept, NC 14 benefited from numerous tests to obtain a keel that can navigate the best hydrodynamic
conditions of comfort and economy at speeds semi reduced.Served by an IPS transmission, the study of operator was the subject of attention
to achieve excellence in terms of weight/power ratio.
Perfectly within his time, the NC concept proves model model.In turn, NC 14 returns this contemporary spirit mixed with elegance,
luxury and comfort at a level never reached.
Expand Tab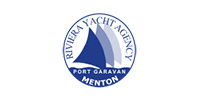 Port Garavan 06500 Menton (Alpes-Maritimes) - France
+33 493354462 +33 6 09061046 +33 493359321
New Boat
Jeanneau new Nc 14
Tutti i dati presenti nell'annuncio Jeanneau new Nc 14 sono stati inseriti direttamente dal venditore Riviera Yacht Agency
Photographs, trademarks and any information protected by copyright of their respective owners. The published data onannouncement of the boat, are not intended to constitute part of an offer or contract. Data are believed to be correct but not guaranteed. Announcement updated: 12.23.2019