Category

Section

Used Boat

Typology

Length

Beam

Matric. year

2002

Constr. year

2002

Max speed

5.0 knots

Cruising Speed

4.0 knots

Descrizione imbarcazione

usatamolto-performance boat attractive price

Engine

Nr Motors

1

Motor Power

2 HP

Engine Brand

Honda

Trasmission

Type of transmission

Outboard

Weights and Volumes

Displacement

130

Draft

Electrics

Nr. Batteries

1

Cad capabilities.

75 Ah

Interiors description

two beds

Descrizione dell'armamento

two rande, three flakes two gennaker. furling jib. bppresso.

Descrizione della strumentazione

electronic compass tack tics. the full pilot. fb 4 hp engine with 10 lt tank

Altri dettagli

always held on the ground, epoxidico treatment of carbon fairing with antifouling

Fotografie imbarcazione

PUOI CONSULTARE LA GALLERIA FOTOGRAFICA COMPLETA DELLA BARCA

J boat 80

PREMENDO SUL SEGUENTE LINK:

FOTOGRAFIE J boat 80

informazioni sulla scheda

Tutti i dati contenuti nella scheda della Used boat J boat 80 sono stati inseriti dal venditore Navigando S.r.l.
Logos, photos and all copyrighted information belong to the legitimate owners. The published data are not intended to constitute part of an offer or contract and are believed to be correct but not guaranteed. Last update of the card 10.02.2019
Navigando S.r.l.
Barca proposta da: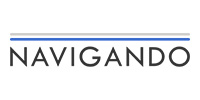 J boats