Category

Section

Used Boat

Typology

Length

Beam

Matric. year

1990

Constr. year

1990

Max speed

8.0 knots

Cruising Speed

7.0 knots

Descrizione imbarcazione

Fully equipped boat: radar, bow thruster, furling jib and mainsail, heating pilot etc.

Engine

Nr Motors

1

Motor Power

62 HP

Engine Model

TDM22

Engine Brand

Volvo Penta

Engine hours

860

Fuel

Fuel

Diesel

Nr Tanks

1

Cad capabilities.

Tank Material

inox

Trasmission

Type of transmission

Axis line

Note on the transmission

No

Weights and Volumes

Tonnage

24000.00

Displacement

12000

Ballast

5000

Draft

Idraulics

Nr Tanks

2

Boiler

Yes

Boiler Type

220/ motore

Autoclaves

Yes

Electrics

Nr. Batteries

6

Cad capabilities.

600 Ah

Voltage

12/220 Volt

Charge battery

Yes

Inverter

Yes

Materials

Hull

PFRV

Deck

PFRV

Deck house

sandwich balsa e ponte in TEAK

Interiors description

Internal layout: standard mahogany furniture.
Two cabins and two bathrooms. Square with L-shaped sofa on the left, front sofa to starboard and folding table between the sofas.
Guest area with hallway closets on the starboard side forward of square section, with shower toilet compartment on the left, double cabin with 2 bunk beds V convertible bed.
Owner's cabin aft with a single bed and a double to left to starboard, the starboard section armada left wide toilet with shower in separate compartment. New shaped spring mattresses for beds.
The kitchen has a double stainless steel sink, gas cooker 2 burners and oven served by 2 external compartment tanks, electric refrigerator with Danfoss compressor.
Covers for sofa upholstery.
Shaped pads for mattresses.
Egyptian cotton profiled sheets for beds.
hot/cold water shower with mixer at the Lazaretto; waste water tanks for both toilets




Descrizione dell'armamento

OUTDOOR SHOWER IN COCKPIT: hot and cold water, warm water, fridge, stove, HEATING with HOT AIR VENTS IN every room, 220 SOCKET well.
AUTOMATIC COURTESY LIGHTS IN EVERY WARDROBE, supplemental lights-SPOTLIGHTS DINETTE AREA, ADDITIONAL SOCKETS 220 IN ANY ENVIRONMENT including the bathrooms.
AUTOMATIC COURTESY LIGHTS IN EVERY WARDROBE, supplemental lights-SPOTLIGHTS DINETTE AREA, swim platform with footbridge
ADDITIONAL SOCKETS 220 IN ANY ENVIRONMENT including the bathrooms.

GREEN ALPS MARBLE-CLOSURE OF THE ENTIRE KITCHEN AREA INCLUDING COOKER WITH SINK AND FRIDGE.

LEATHER FINISH DINETTE (FULL BLOOM) COLOR VERDONE.

NEW CUSHIONS AND UPHOLSTERY FABRICS MAZZORATO CABINS.

OUTDOOR CUSHIONS COMPLETE COCKPIT SEATS AND BACKS IN CAPITONEE, WHITE WITH BLUE BUTTONS AND PROFILE.

STEERING WHEEL COVER, COVER COVER HATCH COVER WINCH COVER, COMPASS, AND BLUE RESCUE EQUIPMENT.
BOW THRUSTER (bow trusther)
FURLING MAIN SAIL
FURLING JIB


Descrizione della strumentazione

- Suunto compass on the binnacle;
-water/wind instruments Raymarine ST 60 WIND, TRIDATA, CH/WIND (2012);
-autopilot Autohelm ST-7000 with second unit to correspondence;
-GPS plotter Raymarine C80 colour in the cockpit;
-VHF Shipmate RS 8100 with Repeater in cockpit;
-Radar Foruno 1830 (1997);
-stereo 2 speakers with IPOD docking FUSION with square and 2 in cockpit;
-radar reflector;
-windex masthead;
-Gold-baro-station hygro
bow thruster Sleipner 7 hp;
-Generator.


Altri dettagli

Helix Max-prop 3 blade prop + new Commons to 3 fixed blades;
-slice tops mounted on the propeller;
1000W electric windlass;
--CQR anchor from 20 kg. with 60 m chain 8 mm;

The teak deck is made of solid rubber and counterbore perfect only thing missing some CAP as per photo.
-stock still with FX23 Fortress m. 15 chain and 40 m in height to yet;
-fixed splash with fabric extension and additional coverage for the entire cockpit;
-raft inflatable eurovinil for 8 people review performed in 2012;
-safety equipment in accordance with incl. 2 fire extinguishers;
-automatic fire extinguishing system in the engine compartment;
-some rubber rings and automatic safety collars;
-teak on the stern pulpit bracket for outboard motor;
-cockpit table mounted on the binnacle;
-tendon night for the hatches;
-Hood for cockpit table and binnacle;
-bimini awning above the original HR-boma;
-cushions wells fixable;
-teak seating corners of Stern pulpit;


informazioni sulla scheda

Tutti i dati contenuti nella scheda della Used boat Hallberg Rassy 42 sono stati inseriti dal venditore Navigando S.r.l.
Logos, photos and all copyrighted information belong to the legitimate owners. The published data are not intended to constitute part of an offer or contract and are believed to be correct but not guaranteed. Last update of the card 06.02.2018
Navigando S.r.l.
Barca proposta da: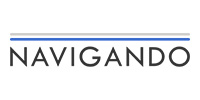 Hallberg-Rassy