11 photos
2 cabins, 1 bathroom with toilet, manual.
Raymarine Instrumentation.
Heating.
Laminate laminate, furling mainsail, spinnaker, staysail.
Boat in excellent condition inside and outside. Teak in good condition. Sails in good condition, in winter the sails are landed.
Hull polishing, cutting engine and antifouling made in 2016.
Maintenance to be carried out.
the sale price does not include the agency fee.
Expand Tab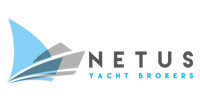 Via Toscana, n° 18 62012 Civitanova Marche (Macerata) - Italy
Card
Dufour yacht 325 grand large
This tab contains automatic translations.
All data in the proclamation of Used boat Dufour yacht 325 grand large have been entered directly by the seller Netus Yacht Brokers
Photographs, trademarks and any information protected by copyright of their respective owners. The published data onannouncement of the boat, are not intended to constitute part of an offer or contract. Data are believed to be correct but not guaranteed. Announcement updated: 01.05.2017