Category

Section

Used Boat

Typology

Length

Beam

Constr. year

2017

Max speed

8.0 knots

Cruising Speed

7.0 knots

Price

price excluding VAT pronata in water.

Weights and Volumes

Displacement

8600

Ballast

3100

Draft

Materials

Hull

sandwich vinilestere infusione

Deck

antisdruciolo

Interiors description

Standard version: 3 cabins-1 bathroom
? Oak furniture
? Laminate flooring Alpicord
? Tapestries "Bosphorus White"
? Handles, door stops and other accessories in brushed aluminium
? Door threshold Strip finishing satin stainless steel
? Removable ceilings panels lined in fabric
? LED interior lighting
Dinette table with storage area
? "U" shaped living room
? Large wardrobe to starboard
? Version 3 cabins and two bathrooms

Tall cabinets, wall above seating
? Left side Dinette with upholstered seats, linings "Bosphorus White", with internal stowage area
? Two Lewmar hatch flush integrated into ceiling
? Two stainless steel handrail on the ceiling
? Two fixed Windows in hull
? Four fixed Windows on deck, with integrated two portholes
Worktop in coria, built in refrigerator 200lt

Descrizione dell'armamento

Fractionated with discontinuous rigging. 2 winches Harken mainsheet 40.2 stands before the wheelhouse,
? 2 winches Harken 40.2 is on deck for halyards
? Harken 2 winches cockpit seats, sideways is 50.2 ST per circuit genoa
? Harken winch handles 2 (8 "and 10"), the German cupper, fullbatten mainsail, foresail and furlex North sails: genoa, bowsprit, gennaker Circuit, LAzy bag, mainsheet cockpit, sprayhood, teak in cockpit, cushions, rigid vang cockpit, cabin fenestration, two benches with peaks (opt) blackout, blackout,

Descrizione della strumentazione

Fridge 200 lt chiacciaia, boiler, oven, electric windlass, 50 metres of chain, d 10 and top, 1200watts Inverter, battery charger, boiler

Altri dettagli

Ibarcazione prompt delivery in water

Fotografie imbarcazione

PUOI CONSULTARE LA GALLERIA FOTOGRAFICA COMPLETA DELLA BARCA

Azurre 41

PREMENDO SUL SEGUENTE LINK:

FOTOGRAFIE Azurre 41

informazioni sulla scheda

This tab contains automatic translations.
Tutti i dati contenuti nella scheda della Used boat Azurre 41 sono stati inseriti dal venditore Navigando S.r.l.
Logos, photos and all copyrighted information belong to the legitimate owners. The published data are not intended to constitute part of an offer or contract and are believed to be correct but not guaranteed. Last update of the card 10.21.2017
Navigando S.r.l.
Barca proposta da: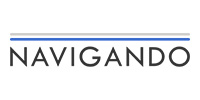 Azurre