20 photos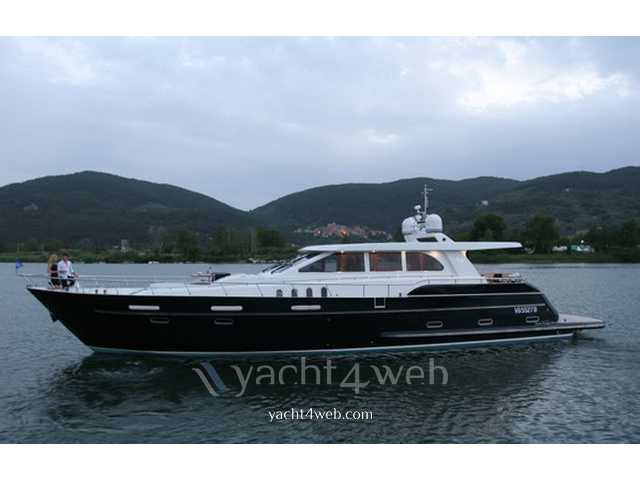 Prestigious shuttles Dutch reference point in nautical market of internationally.
All motor yachts are designed to be extensively customized by the owner, who can choose the layout, the engines, the precious essences, coverings and fabrics to get to the pool Jacuzzi installed on deck.
Our shuttles are constructed of steel with superior quality and excellent attention to detail made to last a long time, because whoever chooses Antema hardly going to change the boat.

Expand Tab
Via XXV Aprile, 9 19031 Ameglia (La Spezia) - Italy
New Boat
Antema yachting Pacific 200
Tutti i dati presenti nell'annuncio Antema yachting Pacific 200 sono stati inseriti direttamente dal venditore Giampaoli Yacht
Photographs, trademarks and any information protected by copyright of their respective owners. The published data onannouncement of the boat, are not intended to constitute part of an offer or contract. Data are believed to be correct but not guaranteed. Announcement updated: 06.20.2015