20 photos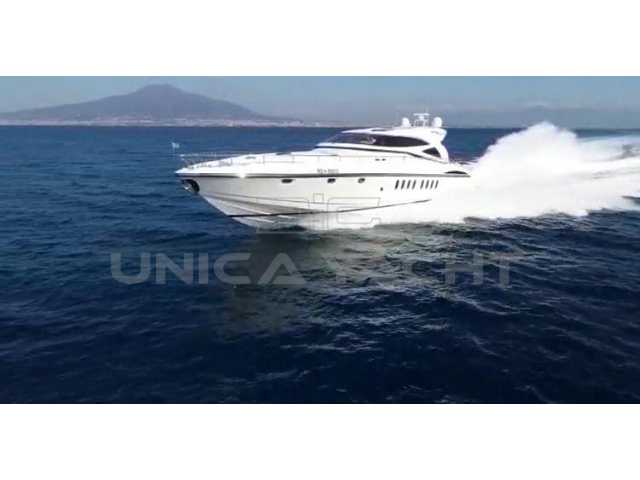 CENTRAL AGENCY EXCLUSIVE, READY TO BUOY, MOTORYACHT SUPER MAINTAINED, ALWAYS WITH CREW ABOARD FIXED ALL YEAR, CATERPILLAR ENGINES REFERENCED BY OFFICIAL WORKSHOP.
LOW POWER CONSUMPTION 400 LT./H. At 27 KNOTS!!!
REFITTING 2018.
FULL PHOTO BOOK ON REQUEST.
EXCELLENT OVERALL CONDITION.
OPPORTUNITY TO TRY SEA.
TRADE-IN IS EVALUATED.
PLEASANT TELEPHONE CONTACT.
Expand Tab
Piazza Sannazaro nr 200 80122 Napoli (Napoli) - Italy
+393313050254 +393356602160
Used boat
ALALUNGA 85 sport
Tutti i dati presenti nell'annuncio ALALUNGA 85 sport sono stati inseriti direttamente dal venditore Unica Yacht srl
Photographs, trademarks and any information protected by copyright of their respective owners. The published data onannouncement of the boat, are not intended to constitute part of an offer or contract. Data are believed to be correct but not guaranteed. Announcement updated: 07.09.2019